Soprano Laser Hair removal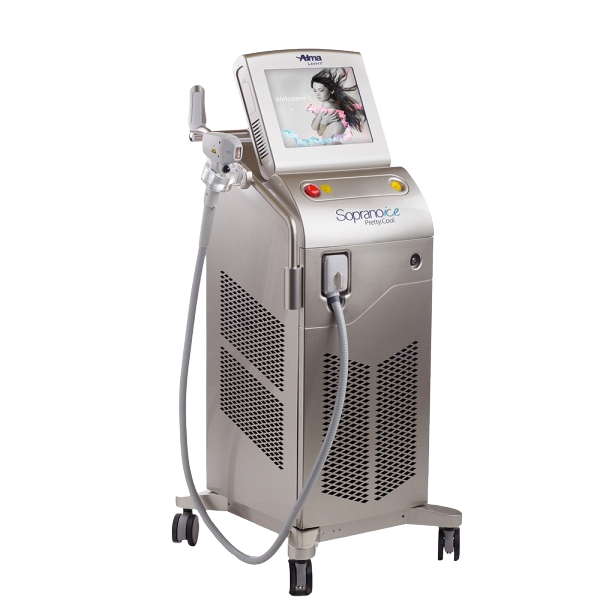 Laser hair removal has been a very popular treatment for several years. Laser technology helps us to choose which wavelength we want to work at and which tissue to destroy. As a result we can target only the black color of the hair's melanin (Alexandrite technology) or even the red color of the blood that nourishes the hair follicle (Diode technology). Great care is therefore required when working on sun-tanned areas of the skin as there is a risk of burns.

It is also known that the hair cycle has three growth phases. However, not all body hairs are in the same phase and therefore a cycle of sessions is needed, the number of which is adjusted according to the area we wish to work on.

Soprano ICE offers a unique combination of high treatment speed ( up to 3 Hz -3pulse/second), large spot size and high energy density (up to 120 J/cm2). With a repetition speed of up to 10 Hz and an energy density of up to 20J/cm2, SOPRANO ICE, with the new SHR (Super Hair Removal) technique, provides fast, comfortable and effective treatment. The IceTM Cold Sapphire contact technology reduces the risk of burns and makes the treatment even more painless. It is the only FDA-approved system even for sun-tanned skin.